Mum and I had taken a look at the big map in the dining room here at Sangam which shows all of the attractions nearby as well as the best restaurants, cafes etc. After looking at them we both decided that one thing we really wanted to do was go to Parvati Hill. This is the highest hill in Pune and on top of it are several temples. From the top you can get 360 views of Pune.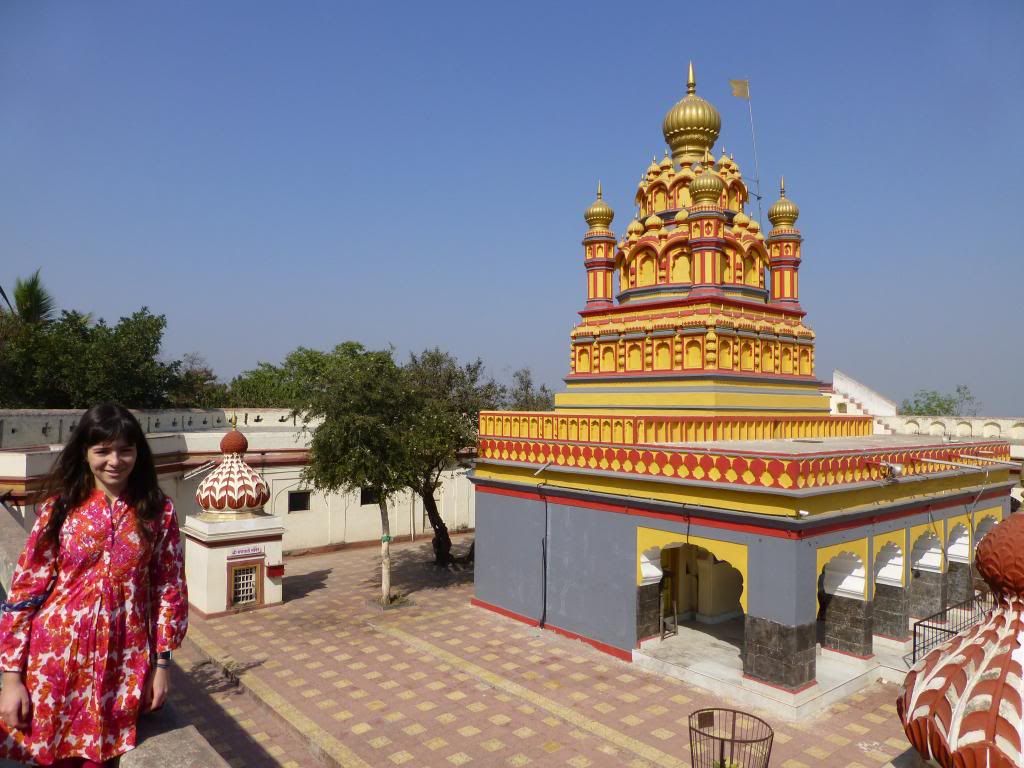 We set off this morning at around 9.30 and got a rickshaw which took just over 20 minutes. We walked under a big arch which took us onto a very steep path with a few steps. We huffed and puffed our way to the top and had a look around. There are about 5 different temples up there, varying in degrees of beauty and extravagance. You had to take your shoes off to go in all of them. Some of them had lots of pictures, paintings and information in them while others were just left to explain themselves. All had extravagant and beautiful statues of the gods and spirits that they worshipped. We walked around them all before coming to the last one. In this one it is possible to pay 5 rupees to go up onto the terrace (which has no railing) and from there you can get the best view possible of Pune. It was amazing. It was quite hazy because of all the smog that is around but it definitely showed us the scale of the city. By this point it had also gotten very hot and we enjoyed walking around in the sun for a bit before heading back down the hill. It was a slightly strange place because it is right in the middle of the city (the entrance is on a main road) but as soon as you start climbing the hill it becomes very peaceful, calm and quiet. It was a very serene morning and a lovely trip.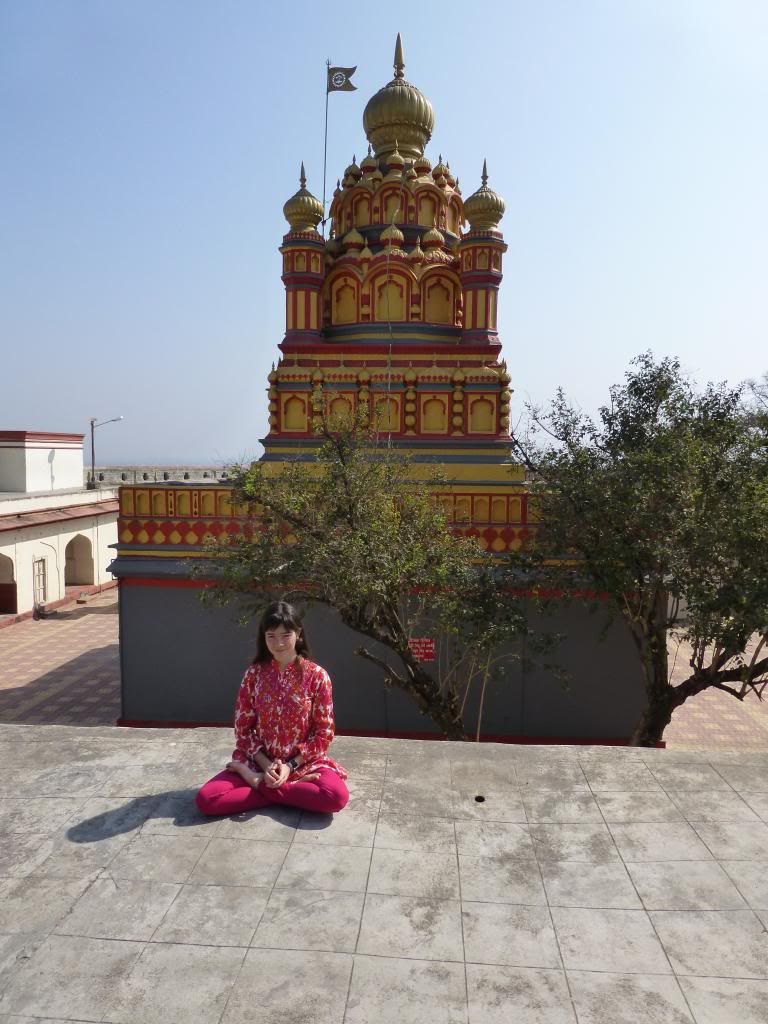 After lunch we were taken on a neighbourhood tour by Sayali, a staff member here who lives in the neighbourhood. We walked around seeing some temples, schools and homes. We were shocked that in this community of around 200 families there were Hindu temples, a buddhist temple, a mosque and a church. It is a very diverse place. We saw both legal and illegal slums before heading to Sayali's house where we met her mother who greeted us by marking our foreheads with turmeric and vermillion and giving us some little Indian sweets. We also got to see Sayali's cat's 3 day old kittens. They were adorable but so small they almost didn't seem like cats!
It was a very enjoyable day where we discovered a lot about Pune and local families.
I finally worked out a way to transfer my pictures over to the computer here only to discover that Flickr has a monthly limit on photo uploading so I couldn't add any more! I started adding them on photobucket instead but it was an incredibly slow process (the internet here is iffy) and not all of them have uploaded. Still, you can see them here:
http://s1257.beta.photobucket.com/user/lollygymgirl/library/India